How do I change my email?
You can change your email in one of three ways:
Send us a request to change your email using this form.
Send us an email at webquest@forwarddatabank.org.
Change it after logging into WebQuest.
To accomplish this using #3, please follow these steps.
Log in to WebQuest using your email address: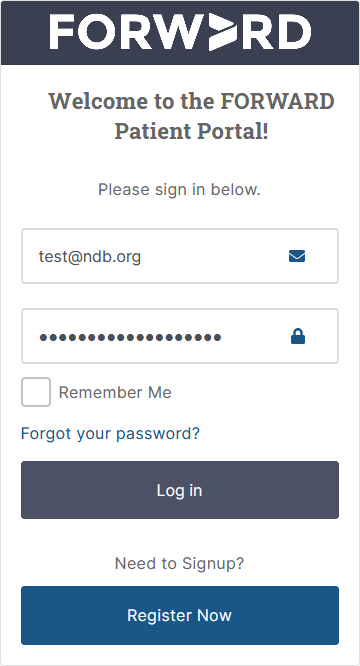 Once logged-in, your portal will look something like this: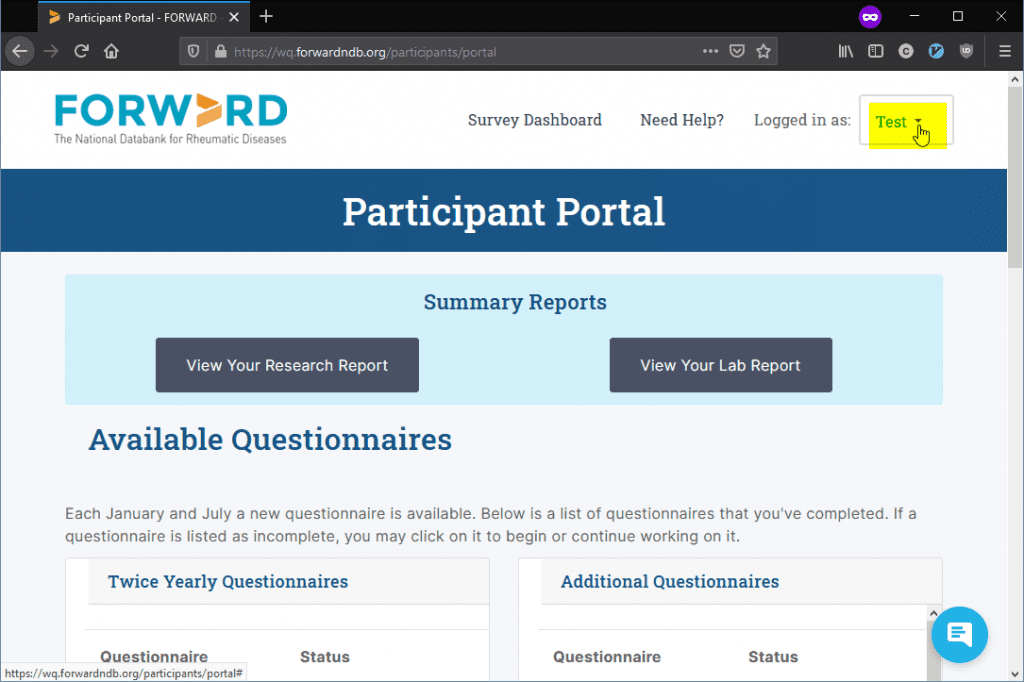 Click on the drop down menu that I have highlighted in yellow in the previous image. Then click on "Change Email" as seen below.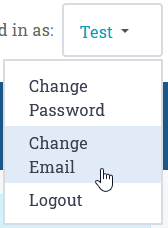 You should be met with a screen that looks like this:
Enter your new email and click "Save Changes" and you are done!